Flutterflies
March 19, 2013
Flutterflies.
Have you heard of them?
Not butterflies,
But flutterflies.
They cocoon in your stomach,
Knotted and tight,
Until they burst forth,
In fluttering flight.
Rising up through your heart,
And into your cheeks,
Where their wings,
Are colored and scarlet,
Blushing streaks.

Flutterflies.
Have you heard of them?
Like fireflies,
But blazing inside,
Shining their light,
Giddy and bright,
From soul to fingertips,
Until you practically take flight.

Flutterflies.
Have you heard of them?
Have you experienced them?
Do you know of them?
Flitting and fluttering,
Restless and unsettling.
They can't seem to land,
Pick a spot,
Trapped in my body,
It seems they've been caught.

Flutterflies.
I know of them.
Those pesky almost butterflies,
With their scarlet cheek flushes,
Onto gossamer soul brushes.
Yes I know them well,
Those flutterflies.
They've roosted in my heart,
Taken up room from the very start,
And now they just won't shoo,
Since they flew in on that breeze,
Straight from the lips of you.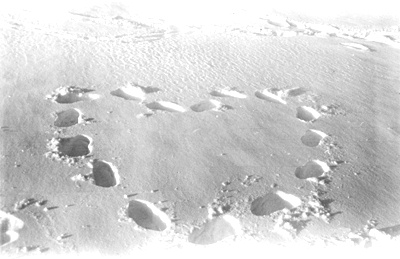 © Kim B., Marblehead, MA