Do I Like You Or Love You?
February 23, 2013
A crush is a pinkish red.
Like the blush that dances across cheekbones.
Fluttering, tingling, flickering.
Excitement, burning like electricity across unwrinkled skin.
It makes your lips smile,
And vanishes like a popped bubble.
A crush is temporary.

Loving is the world.
Constant pulsing of a heartbeat.
Living, breathing, filling.
Velvet seeping into your bones.
It makes your heart smile,
And leaves a permanent tattoo, that will never be erased
Love is deathless.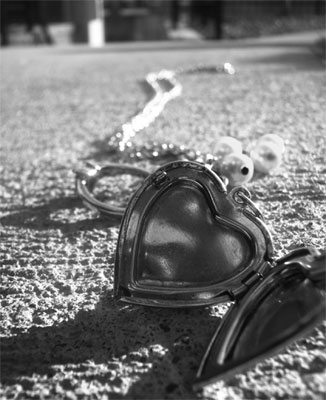 © Francesca Y., Robbinsdale, MN