ALL ABOUT MY LOVE FOR YOU
February 10, 2013
People believe in life that there is only one,
The only one who helps you in pointing your way to the sun.
And it's that one whatever a moon has always meant
And whatever a sun will always sing.

I know you that are within me
And I carry your heart everywhere with me.
There is nothing I shall ever fear
For I know that you are always near.

From this moment joy sits upon our lives,
Tweeting loud and humming sweet.
Like gentle breeze soothing us,
Innocence and virtue meet.

Now that you have brought love in my life,
All the love and care given to me
Has made me realized how rare
It is to find a person like you in me.



With that, love and harmony combine
And round will only true souls entwine
You have brightened my soul
And it is only you that has made me whole.

Our roots of love shall entangle deep within
That hope in soul and love in heart must begin.
My love for you, your love for me is the strongest tree,
growing minute by minute making us feel free.

You have entered my life like no ordinary sun rays,
And you have my eternal thanks for teaching me your ways.
When we leave, we shall leave in the arms of each other,
Forever in love we shall leave always together.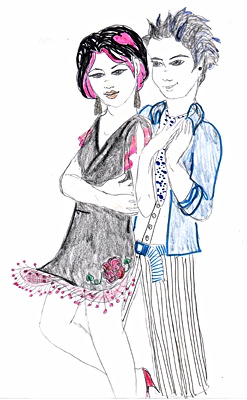 © Liaz M., Vineland, NJ