Pop Quiz
February 7, 2013
Pencils scratch
busily on paper.
Do the answers match?
You won't know till later.

Hushed voices
questions whispered
uncertain choices;
let's ask the nerd.

Eyes like lasers
fixed upon you
it's the teacher, Mrs. Crazers -
What should we do?

Murderous look,
"Be quiet, this is a test!"
The floor shook
as she roared, "Do your best!"

Silence like a flood
filled the room.
You feel like a dud;
Will this quiz be your doom?

Overwhelmed, you can't think
your brain fart
could fill the room with stink.
Mrs. Crazers, have a heart!
I'm surely no math whiz
and I HATE this pop quiz.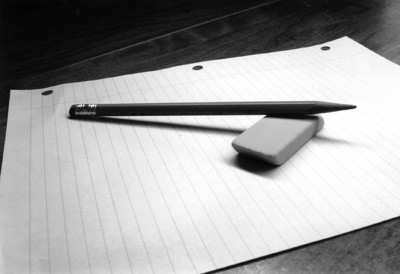 © Michael H., Mildford, CT