Dear Best Friend
January 29, 2013
Dear Best Friend, I smile when I think of you,
And laugh at the memories,
And my heart starts to race
When someone says your name.

Dear Best Friend, I get a wram fuzzy feeling
When I know I'll see you,
And when you smile at me,
I'm on top of the world.

Dear Best Friend, my knees start to shake when I see you coming,
And my head spins with thoughts of what you might say,
And when I see your name on my phone,
I smile, and squeal, and jump around.

Dear Best Friend, so I guess this mean I like you,
Maybe just a little bit,
But I think it's more than that,
And still, you're oblivious.

Dear Best Friend, I doubt I'll ever tell you
Unless you say something first,
Which, by the way, I hope you do,
And you should probably know, I love you.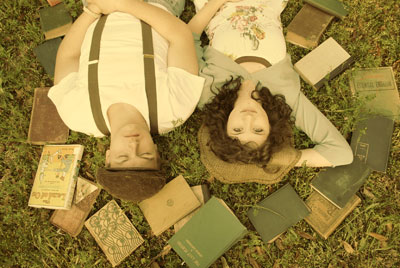 © Gabrielle A., Pensacola, FL