Tea and Coffee
MAG
January 8, 2013
You asked if
I took sugar with my tea,
and I told you no.
It tastes too sweet,
too full,
too much.
Why can't tea
just be tea?
A splash of milk,
a tea bag and hot water.
Scalding water: I want
it to burn my throat
as it travels down,
down,
down.

You burn me.
Although the wound
will one day heal,
it leaves a scar.
I drop things when
I'm near you,
like my hot water tea
with no sugar.
I've no sugar left for you
no words,
no smiles,
no love.
You make me feel
so bitter
and lost.

I asked if
you wanted milk in your coffee.
But you like it
black
like your heart,
and bitter
like mine.
The kettle boils;
we stand in silence,
waiting,
watching steam rise.
Then a flurry
of pouring and stirring,
the clink of teaspoons
in your tea-less state.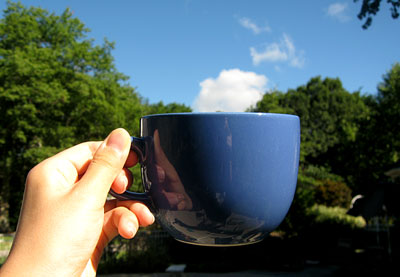 © Chae Lin S., Providence, RI