Human Animal
December 21, 2012
The lash across my back,
makes red my brilliant black.
The venom in those eyes,
transmitted by my sighs.

And I remember
grief-stricken mother
watching helplessly as "human" arms
dragged me overseas
to till this land not Ours.

I await the utterance of that word;
the justification of my maltreatment

His lips twist ,
into a snarl,
His raised fist,
the guttural growl;
"ANIMAL!"

He has hands and arms:
I have hands and arms.
He has legs and feet:
I have legs and feet.

I search in vain for my non-existent tell-tale tail


I examine his torso
and touch its tinted reflection beneath my shirt.

But when I look into his eyes
They are full of hatred
They are full of bloodlust
yet he calls me
"ANIMAL!"
?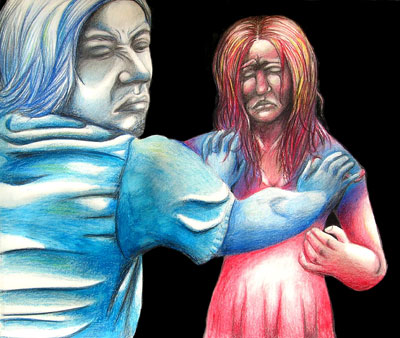 © Jessica P., Bethel Park, PA