heavy heart
December 6, 2012
skin picking itself away,
you head butted him—
"he's scary."
you need help.
i don't understand how bruised, bandaged arms
are acceptable to you, or society.

and he says it's fine,
but the pain he depicts says
anything but fine.

he once tried to get help but the doctor thought lies were spewing out of his mouth, travelling from a voice box that should never tell a lie. he goes home to relieve himself from the madness he feels.

FINE!
the word etched into his skin soon to scar on his leg.

but it's not fine, no,
it's not fine.

days later,
in the mail,
in big, bold letters his name
is printed on a prescription bottle
after a second appointment
with another general practitioner.

numbed by pills!
is this really the answer?

you splutter such words,
nonono,
i can't hear you,
i won't hear you.
remember?

remember—
just how much you did mean to me, okay?
i guess then doesn't matter now
and maybe i've just been lost in the sea
of "you're not my favorite anymore,"
and i guess you didn't see me
fall apart.
do you remember watching me
fall back into my void of seclusion?
daily, hollow confusion, screaming
out lost prophesies, wearing delusion, but all
just an illusion of an imaged reality and what
love really feels like.

and the tally charts on my wrists—
only pieces of the past
sown together, the sutures seeping
into my heart, weakening, weakening.
muscles are supposed
to be strong, love.
but my emotions just come
pouring out,
in lists like these.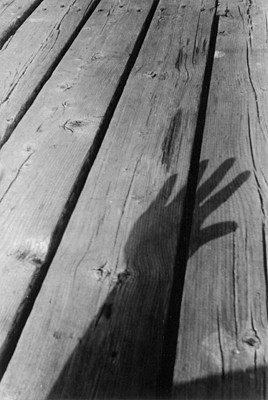 © Janet D., Marblehead, MA