Like Petals We Must Eventually Fall
November 22, 2012
My heart pitter pattered in my chest. They had all gone. They did it. I was last. The cold wind blew in my ears. What if they were calling me just now? Calling me and I didn't hear it because of the cursed wind. Urging me on. I needed it, that's for sure.
It stopped. The wind died down, shot by the sun which now appeared in the east, bursting through the clouds.
The rocks and leaves beneath me rustled. My feet were moving. I hadn't moved them. They had moved on their own. A mind of their own. Or perhaps, a mind of mine, pushing me forward.
Inch after inch, I came up. Stood tall and elegant. shoulders bared, hands fiddling with each other, back straightened, thighs speckled with goosebumps, feet at the ready, waiting for the signal, for the gun to fire, for the flag to come down, for the counter to start, for the inner fire to ignite.
Waiting.
I ran.
That's when the rocks, pebbles, twigs, leaves, and dirt beneath my feet rustled and moved out of their resting state. As was I.
My legs trembled, but went on. Step after step I grew closer to my desire, and the desire grew larger.
I could see the enchanting blue skies, as blue as Jonathan's eyes when he glances quickly at me. I could see the free birds, as free as Nora's soul when she runs away from home each year. I could see the great clouds, as great as Park's presence when he shows off his latest tattoo.
I could see me. As plain as I was. Slipping through air's grasping fingers as I jumped from the cliff and down into the deep rolling waves.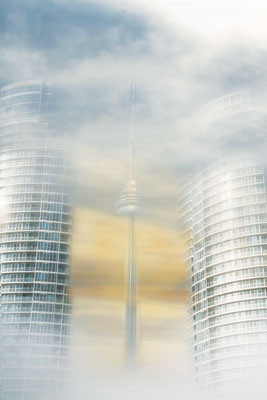 © Micha C., Toronto, ON, Canada