The Author
December 15, 2012
A sudden realization
Set her pen on fire
As she wrote across the page
A story to inspire.
The voice of the teacher startled her.
She looked up from her daze,
And answering correctly,
She met her teacher's gaze.
On her desk already
Was the homework from last night.
She bent down and kept writing,
Letting her mind take flight.
As her teacher crossed the room,
She lifted her eyes once more.
She was asked, "Would you write
Your answer on the board?"
Working quickly without focus,
She did as she was told.
Then she wrote and wrote again.
Her story must unfold.
Her teacher said, "Was your homework done
Before you came to class?"
Not really hearing, she answered "No"
When she should have answered "Yes."
Now she sits in detention.
Her desire is at hand.
On her desk sits a story
Whose words are strong and grand.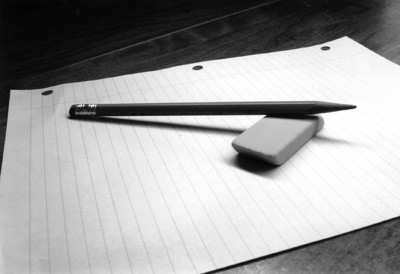 © Michael H., Mildford, CT