I Can Wait
November 22, 2012
Your eyes can't lie.
The way you look at me,
It tells me that you want me.
The way you stare at me,
Tells me that you miss me.
The way you glance at me from time to time,
Tells me that I'm always on your mind.
Your tongue is like a sword.
Your lying words stab at my heart.
But your eyes can't lie.
They tell me the hidden truth.
Therefore, here I'll be waiting,
Till your tongue can tell the truth.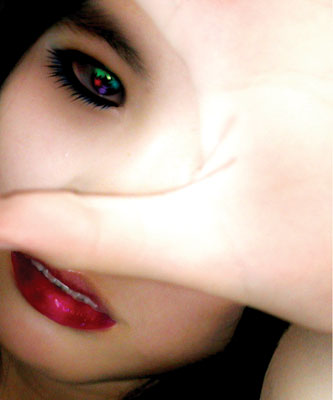 © Victoria W., Arcadia, CA