Red Paint
November 18, 2012
The red paint can was used for art
By one old man each day.
To him, the red paint became old
And then, was thrown away.

Another man then plucked it out
Of that small garbage can
And used it for the same purpose
But thought it looked too tan.

The final man to pick it up,
Looked at it with taste.
He then used it himself each day
His hands working with haste.

At last! The picture was complete.
His canvas was not white.
It had colors of every kind.
This Red Can was
Just Right.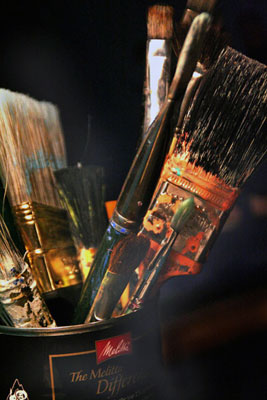 © Marina L., Orlando, FL