Machinery
MAG
November 6, 2012
You were in love with a boy with
Rainy-day eyes that mirrored ash and cinder,
Smokestacks in some distant country.
He spoke the words that bathed you in
Innocence and simplicity,
It ignited every wire in your body.

You made a habit of capturing
All of his words in old jam jars.
You placed them on the third row of
Your cherrywood shelf,
Tucked in the corner of the universe.
In golden afternoons you strung them with
Dandelion floss and wore them around your neck,
Stitching up that crater
Distance had carved in your chest.

Every week you kept
His blue-inked writings underneath your floorboards.
When you ran your fingers over the words
You could feel the dents and ridges of valleys and canyons.
(You had to squint your eyes to decipher those stories)
He always concluded his postcards
With the word smile, and you always complied,
Hearing those gears crank in your jaw.
But it was genuine.

He was in love with a girl with
Emeralds for eyes, meadows scattered with
Wildflowers under a startling oceanic sky.
She spoke words that dripped with
Velvet admiration and
It reminded him of the chocolate-chip cookies
His grandmother used to bake when she was still alive,
Boyish innocence.

He made a habit of writing to his best friend
Back at home whenever he was away.
He always concluded the postcards
With the word smile, knowing that she would if he told her to.
She was his best friend, yes, but she was not
The girl with the emerald eyes.

On the last postcard he wrote before he
Returned to his small town, he
Told his best friend about the girl with
The emerald eyes.
I feel so complete now, he wrote,
Sheer red blooming out of his heart.
Like always, he concluded with the word smile.

Back at home, your world crumbled,
It was getting so hard to breathe.
Smile, the postcard commanded.
Smile, the voice in your head sneered, mockingly.
You smile, hoping he would not hear
Those gears cranking in your jaw.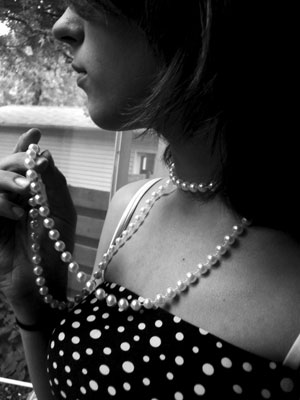 © Elaina V., Canton, OH