"Gone"
October 29, 2012
I do not blink
I dare not breathe
The wild monster is after me
He will eat me alive
Tearing me apart slowly
My screams will fill the air
My blood will stain the dirt
He will start with my arms then move to my legs
He will gnaw on my limbs
As I would scream out in pain
He would eat me alive until I am dead
He will slowly drain my blood 'til there I have none left
He would kill me, slowly and painfully
I would beg for mercy
But he wouldn't care one bit
He would laugh at my screams of agony
He would ignore my cry to stop
He would kill me slower if I shed a tear.
But that is if he can catch me.
That is if I give into fear.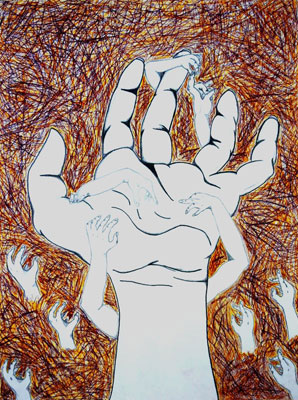 © Ariana R., New Orleans, LA