The Story Of a Strange Night
October 20, 2012
I was on a journey of fun
but I got lost
and it was woods
I tried to get out
but couldn't find any way
moon was hidden by the clouds
I kept wandering
to find nothing
and was only getting
cold!
I ran
ran..
and ran
my clothes had turned into rags
it had started snowing
I couldn't go ahead
I was freezing
my soul was freezing
I sat in the bushes
it kept snowing
soon I was going to be buried
by the snow
under the snow
whole woods had turned into snow
I was lying there
under the snow
with rags on my body
and my soul shattered
my breath was freezing
then I was frozen
immediately I saw a faint spark
night was over!
but there and then
a soothing warmth embraced me
and took my soul somewhere
I'd never been before
where there was everything
but everything meant nothing!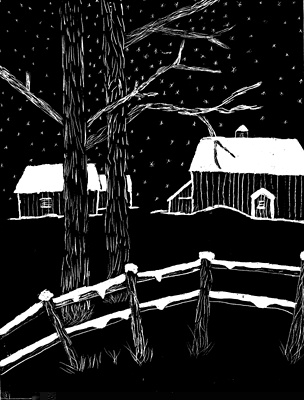 © Anthony P., Gulfport, MS