The capitalist hydra
October 18, 2012
you're a fool to think you can run
just stop the tears and accept your done
your time is over, ended, gone.
just remember your name wont live on
you did nothing with the years you had on this earth
nothing to give you any real worth
so when your heart becomes still and my knife red
will there be any one who recalls the paths you tread?
or will your memory fade away with in years
accompanied by only one or two tears
you say you stand up to help others
when really you exist to exploit your brothers
using there pain to continue in life
growing rich and fat from their strife
when ever i cut off your head two grow in its place;
the capitalist system. A curse on our race.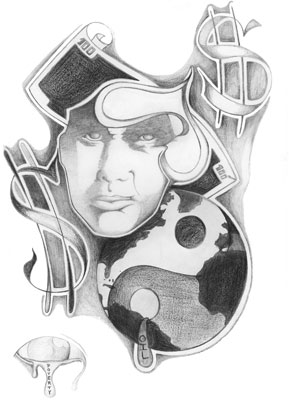 © Kevin M., Miami, FL