The Vicious Beginnings of Babies
October 10, 2012
Little, fuzzy brown spiders dangle
dangerously, freshly hatched, above
the cool black circle of icy coffee,
left abandoned on the blue countertop.
Their furry legs pet the air, stroke
the wind currents as they sway,
helplessly guided by the fickle patterns.
Their mother, drained by her ordeal,
has scuttled from the mornings faint light
to rest her weary eyes in the shadows
of the rarely dusted oaken cabinets.
Her offspring are hanging, but not too touchy
more mesmerized by the weak spiral
of a dark, rich tone that dares to fade,
then by the newness of their many siblings.
The frantic scuttling from their milky eggs,
panic ridden madness as they orient
their many legs and eyes to this bright world.
Mommy has retreated on her spindly legs,
and slowly, very slowly, all attention
begins to turns upon the cup.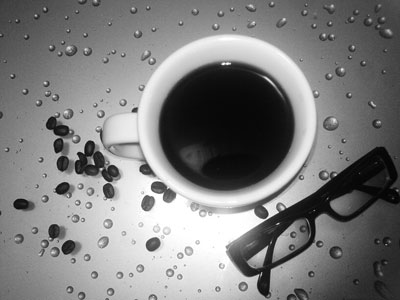 © Hannah U., Staten Island, NY