Study of My Bloated Stomach
October 7, 2012
Study my profile.
The mirror, white framed
b****, is disappointed
in me. I ate too much for dinner
last night and now
my stomach, bloated,
punishes me.
I'll eat less. Promise.

But, sucking in won't
make me beautiful
today. I'll pull out
the bulky orange sweater ancient Grandma
Mildred knit. I'm gonna
need it.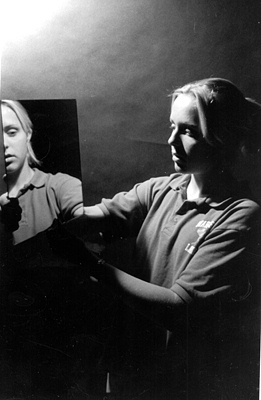 © Hadley B., Marblehead, MA