Sharpie Scars
October 3, 2012
He holds out his wrist to me
and hands me the deep sea blue Sharpie--
not a scissor.
I place my fingers on his palm--


gentle--
and I grasp the Sharpie in my right hand--
not a blade.
He is patient, and allows me to inscribe "love"


on the inside of his wrist--
not a red line.
For on days like these, we'd rather be imprinted with ink

rather than scars.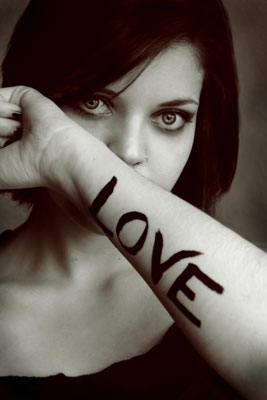 © Michelle B., Blairsville, GA