Unexpected Help
October 1, 2012
Flying is only possible when you first start on the ground.
I don't want to write about love, no. I want to write about something you wouldn't even thinking about.
Something like what gets us through everyday.
Oh how I wish you could say how it feels to be flat against my weight. Pushed down by my emotions and trampled on to get to where my mind wants to go.
And how I wonder how you feel watching me make friends, lose hope, find sanity. How do you go everyday without losing sight of me, without losing US because you love being paired.
Oh how I wish you could talk and walk and feel how I feel. How thankful I am, you are real. How sorry I am that I've broken in your strong upholding just to use you for myself.
And oh, shoes, thank you for your help.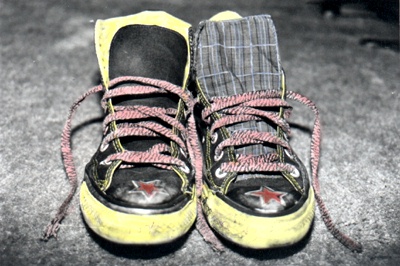 © Dawna B., Lancaster, CA