Honesty
October 1, 2012
Honestly honesty is, well, impossible.
Because once you give out the truth there is no gift receipt on it.
No, it isn't returnable, unmistakable for lies that didn't have to be.
Me, I keep things inside. I hide that I saw your comment. And I tried to brush it off but I lied. I cried thinking that she took the meaning out of I love you. She OWNS these words from your mouth.
And I wish I could have her Shoes because obviously she means the world to you. You'll always love her but I? I am just another...
Beautiful. That's how you see her. The eyes for me you promised to have deceived what they were supposed to see. Not me, they see her.
Everyday it's her in the halls. She's all you ever wanted and since she left you've gotten a replacement. But your heart is meant for one, the space left is like living in its basement while you live in your memories with her upstairs.
Every time you write something I can imagine you saying it to her, more sincere, wishing it was her you were near. Every status every thought every THING is for her and I am the pawn in place of her game.
Framed. A murder mystery of whom really has your heart, her or me?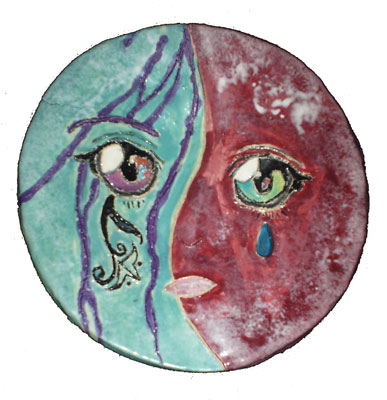 © Angel V., Tecumseh, MI