Shakespeare Song
September 24, 2012
Shakespeare Song (I swore I'd never write poems about love)

If music be the food of love, play on
Play that song over and over and over
and over until the paint wears off the button,
until you have to think twice to remember which one it is
until my heart falls out of my chest and onto the table
and dies like that guy from Se7en,
overfed and traumatized.

And stop. How can one song,
how can this song be so bad
and still be the best thing I've ever heard?

Like it wasn't enough,
like you couldn't stop at screwing up my life
you had to ruin my music too.
Because I've been bouncing from Bieber to Ben Folds,
humming indy top-40 mashups under my breath,
tapping my feet to the beat of Bohemian Rhapsody
and Lady Gaga and scowling at the audacity
of ever song on the radio.

Even my favorites aren't safe,
the CD you stole from me,
labeled "Angry Music" in silver Sharpie,
the soundtracks with lyric books bent out of shape,
I find a folder on my computer marked "Happy Songs"
and listen to every one with ever last bit of hate
I can muster.

It doesn't matter what I listen to,
doesn't matter how much it sucks or what it's about.
I can hear it breathing in the chords,
cold in the lonely intervals of the chorus,
heartbeat thumping in the drums
because every last song,
every. one.
Is about you.

You should have taken my iPod with you.
Apparently I don't need it any more.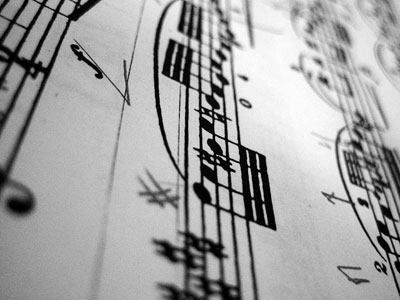 © Kimberly C., Houston, TX