Killing Time
September 22, 2012
I tried to write a poem
And work to make it rhyme.
But it soon became apparent,
I was simply killing time.
I didn't want to face reality.
To accept that you're not here.
There's an aching hole inside of me
Knowing you're not near.
Walking home in the darkness.
Holding hands in bitter cold.
I miss the bond between us
From the secrets left untold.
I've replayed all the memories
In my head night after night.
It's filled me up with sadness
That I'm trying hard to fight.
I wish I didn't miss you
Because I know you surely don't.
I wish that I could hate you
But I know for sure I won't.
I'm angry that you forgot me
And hurt I've been erased.
Sure there are others like you
But you can never be replaced.
I wish I still heard from you,
That you'd still return my call,
But you can't seem to be bothered,
And that hurts worst of all.
You told me that you loved me.
Whispered it right in me ear.
I guess you didn't mean it.
I guess you just confirmed my fear.
I want to say this all to you,
Yell it in you face.
But you've completely moved on now,
So I feel it's not my place.
I thought I'd be creative,
And write a pretty rhyme.
But as I've just spelled out to you,
I was simply just killing time.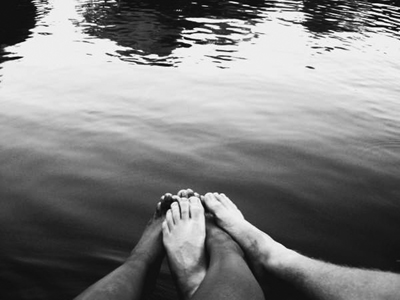 © Michelle W., Ada, MI