My Queen
September 18, 2012
Your lies are what cause my pain.
My lies are what also cause my pain.
I'm sick with fury and ache
As you remain oblivious.

No one else but you is important.
In your world, you are queen.
When I was a part of that world,
I was your favorite knight.
Now, I am casted aside for other knights
Sinking to the low ranks as a dirty peasant
In your agonizing kingdom.

I know that I must escape your dictation
And I am not alone.
There are more of us;
We fake our loyalty to you
In hopes that we will one day be free
Of this harsh,
Kill or be killed monarchy.

I know I must escape you
My old beloved queen.
It pains my heart and my mind
To free myself from the old shackles
That had once been beautiful bindings
That connected your heart to mine.
These once had been ribbons of friendship and love
But they now represent the lies of today.

I know you are tired of me;
I see it every day on your face –
That damned expression of aggravation and scorn.
You even permit the other knights to mock me
Right before your very eyes.

My Queen, My Queen -
Can you hear my request?
My possibly full and final plea
Before you decide my fate?
Listen to my sorrow


And savor my words of despair:

I want to go back to being your favorite.
I want once again be your number one.
I want to be someone important…

Oh! My old beloved Queen!
Let us go back to way things were!
Save me from my demented mind!
Let me be your favorite again!
Oh God! Please!
Look at me, My Queen!
Don't turn your head away!
Listen to me! Listen to me!

Don't you see my anguish and pain?
Don't you see my dying soul?
Can't you see what you have done to me?
Oh please, My Queen…
Please look at me.

From the way you look at me
I can tell that you no longer care
About my being or even existence.
You want me to be hung now, do you?

Damn you, My Queen.
Damn you for the murder of my soul.
You killed me.
Your trustworthy lies have made me die;
But I won't allow my being to perish
Without these last few words.

Everything that you have ever said to me,
Every word that had ever carried kindness,
Carried love –
I understand fully now that the words were empty.
I truly did want to escape you
But not in the form of death.
But now,
I welcome it with open arms
If it means my freedom from the wrenched empire.

Let me tell you now, My Queen,
Before you have me hung,
Let me tell you how I truly feel about you.
As you have the rope wrapped around my neck
And have this bag placed over my head,
Let me just say, My old beloved Queen,
That it's because of you I embrace this death.
It's because of you I accept this chance of freedom.

Before the lever is pulled,
Let me just say now,
My once beautiful, kind, and dearly beloved Queen,
I hate you.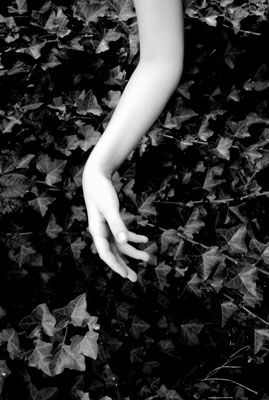 © Sarah M., Blairsville, PA