The Girl in the Back of the Class
September 11, 2012
You see that girl,
The one who always sits in the back.
You think its because she may be stupid,
But in reality,
She's afraid to be wrong.

You see she has,
Her nose stuck in another book.
You think she's a nerd,
But really,
She just wants
To get away from her world.

You know she
Never talks to anyone, but a few.
You think she is shy,
Even though
She is just worried that no one will listen
If she opens her mouth.

You notice that,
She doesn't wear any brands.
You think she's poor,
But really,
She has more things to worry about then,
The clothes she wears.

You pay attention,
On how she keeps to herself.
You think she doesn't like anyone.
But in truth,
She is just waiting,
For someone to talk to her first.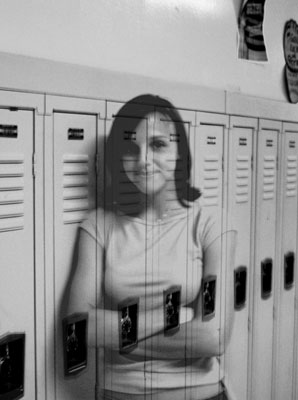 © Amy D., Troy, OH