Father
September 7, 2012
The early evening glow reflects off his eyes,
As he sits down on the porch.
He curses under his breath,
His feet aching as he removes his boots.
The cigarette between his lips burns brightly,
Imitating the hardships of the day,
The new guy who's never lifted a paintbrush before,
The irate client that's mad with the new guy,
The call from his boss on the way home about the client.
He looks up at the night sky,
The moon gently gliding across the tree tops in the east.
He thinks about the wife that he's supported,
For almost twenty years,
And the kids that he's raised with her.
His whole life has been repeating hardships,
Mistakes long made but not forgotten,
All for this.
As he stands up from his chair,
The dim cigarette now thrown on the ground,
He smiles.
For he knows that he'll see the moon again in the morning,
Only leaving instead of coming,
It'll be going,
And it'll remind him to think of all that he's got,
And how important he is to the ones he loves.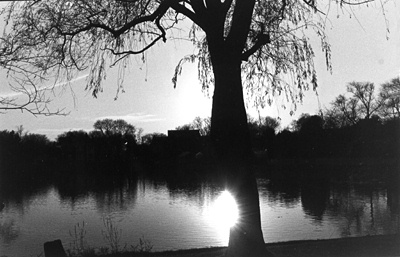 © Chuck K., Marblehead, MA