literary romantics
MAG
September 4, 2012
you were me falling in
spires, spirals, leaves; you
caught to drop and dropped
to rise,
and your mother bent crooked
over in the kitchen,
with her raw red fingers
pointed at me –
how i floated
in place of the falling!

and we waited for the drift.
speckled like yellow borne old into
driftwood, we're loose
underneath floorboards weak, children
rooted deep, hands pressed and pulled
in knots of hair,
the knots in bellies.

and before, we played
in the principles,
the start of the benjamins and
mary anns, and we matched ourselves
like the statues
in the fables, like the
pairs of Sophocles,
like older lovers,
and we schemed with Shakespeare.

but stories can't fill;
we breathed heavier with every new world,
the words we were,
until inside the house, fearful and dark,
the fires were frightfully dim.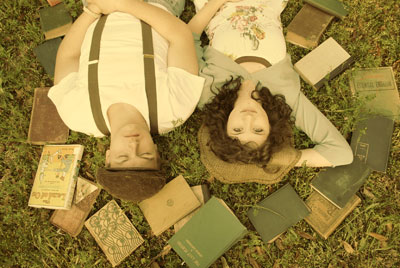 © Gabrielle A., Pensacola, FL