The Angel Set Aside
August 17, 2012
Set aside for personal means.
Set aside keeping her from anyone.
Selfish enough to set her aside.
Selfish enough to keep her to himself.
Her eyes are cast low with sadness.
Tears gleaming as they drop.
Shes tired of darkness.
Tired of fear.
She has lived it more than any soul.
Lived it more than anyone.
Her pure soul keeps her untainted.
Keeps her shining.
She's the angel set aside.
The angel kept from everyone.
She knows she's alone.
Knows she'll never see day.
Yet she still has hope in her heart.
Hope that one day she'll be set free.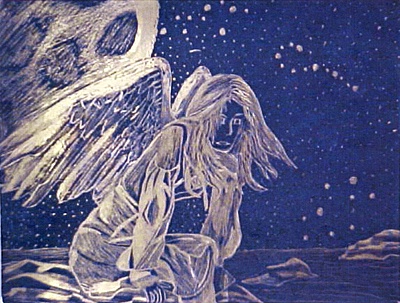 © Kaylen C., St. Clair, MI