Another Season
August 5, 2012
In the summer, we are ourselves.
We loll back into the plastic slats of pool chairs,
a row of Raggedy Anne dolls,
as the sun siphons chlorine from our skin
and conversation trails into snug silence.
We run out the front door barefoot,
prance and squirm
when the boiling cement burns our toes,
shriek and giggle
when we dodge oncoming traffic
by a hair's breadth.
We nibble dark licorice poised between our teeth
a blade of grass or a candy cigarette
artificial butterscotch or packs of gum.
They leave violent splotches on our tongues
the bruises of sugar and youth.
We're left with a sour aftertaste,
the poisoned kind filled with longing.
It can't be sated but with more of the same.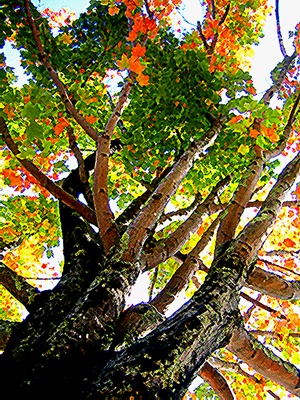 © Kathryn R., Shelby, NC