Victorious
August 10, 2012
Don't get me wrong, I'm finally happy again but underneath my innocent smile lies a series of stories.

Some of them completely indulgent with rich, vivid details that was sweet as confection. You can taste the delight with just the tip of your tongue.

Some of them so obvious that you could read the emotions, the words and the struggles I had to overcome on my rosy cheek complexion like a page of a James Patterson novel.

You can feel my nerves tingling all throughout my spine descending from the back of my throat to the goosebumps on my silhouette.

You can hear the slow, agonizing screams of a young adolescent trying to escape her oversized costume, an adult soul that carries a trail of wisdom and heavy burdened responsibilities.

I was that girl.

I was the girl with chocolate brown, Shirley Temple curls.

The envy green colored eyes that captured only a shadow's attention.

Energy so conceited, black and misery swallowing, might as well describe it as corvine.

A short bittersweet smile that caused people to choose sides of the hallway.

Words so morbid, only the devil could be proud of her.

Holding passionate hatreds against the ones who loved her most, falling in the arms of a mysterious beholder, worshipping only the thoughts that liars had about her that made her weak.

Four years later, she learned to let it all go.

To make all her anguish, torture and scars finally heal and disappear.

Without any guidance, medicine or wishing on any stars.

She healed with patience and time.

Her insecurities faded away, She became fearless.

She wiped her tears, She became stronger.

She flushed all the lies down.

Standing on her own two feet now.

An award-winning smile, wider than a mile.

Making herself proud with holding her head higher with integrity and confidence.

Breaking all of her juvenile habits and keeping her promises.

No longer hiding in a garden of wallflowers.

Talking with words that make sense when she opens her mouth.

Not living with any regret, only memories.

Here I stand, the young woman that refuses to be forgotten.

Refuses to hear what other people think of her, not feeding into their raging jealousy.

Here I Am, Ready For My Next Chapter And I'm Not Letting Anyone Turn The Pages Of My Story For Me.

Hello World, I've Been Anticipating Your Challenges.

Here I Stand, With A Heart Full Of Wisdom And Creativity.

I Am Katelyn, I'll Be Here To Shake Your Hand.

.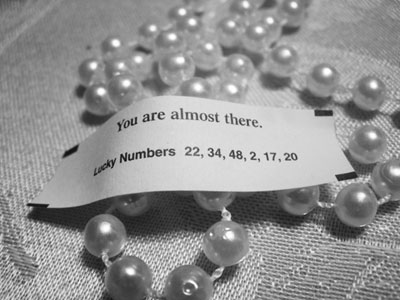 © Elizabeth E., Elmhurst , NY