Thunderstorm
August 14, 2012
Thunderstorm
First comes the rain...tap, tap, tap
Then comes thunder...boom bang crash
Then comes lightening...flicker, flicker, flash
Then the rain comes harder and harder...clickety, clickety, clack
Then goes thunder once again...boom, bash, bang
Then yet again. Lightening...flick, flick, flicker, flash
When the rain dies down, it goes back to tap, tap, tap
Then the thunder goes boom, boom, bang
then the lightening goes flicker, flicker, flash.
Then the storm is gone away.
Now listen to the sound of the wild.
The birds sing happily, the deer come out to play, as the raccoons and owls sleep all day.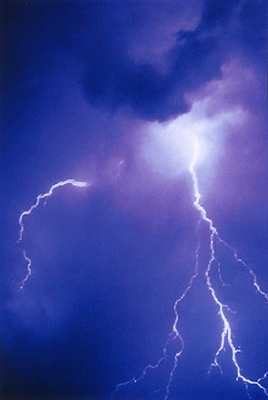 © Steve A., Goodyear, AZ