Exquisite Corpse
August 14, 2012
I will be your automatism, seeping
into the blur between awake and dreaming.

I will be your girl with one eye
blending in to an anemone swirl,
brittle shard of porcelain mouth
glued to the bleakness of foreign bone.

I will have an eel curving my nose,
horses freed from the feathered
edge of my tempest hair, dribbling
down to a puddle with a twisted shadow.

Forests will be in my irises, bird's
dozing wings nestled in my eyelashes.
Mangled chandeliers will melt into fingernails,
the chained diamonds spread like tentacles.

I want you to sketch me on black felt,
dark as the place where I reach you,
and my words will become
the colours of your dreams.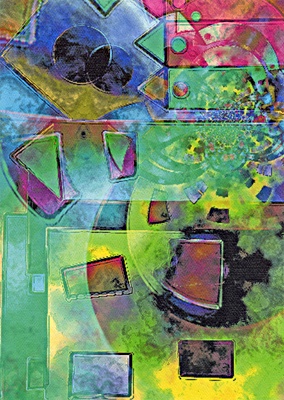 © Shannon A., Galesburg, IL