Guided
August 12, 2012
I saw her running through the dark,
her eyes shone with tears.
I watched her collapse under the rain,
weighed down by all of her fears.

She seemed so hurt,
so alone in the pouring rain.
I couldn't imagine what she had been through,
how much agonizing, searing pain.

What would she do,
now that she had run?
Would she ever return,
maybe guided by the sun?

Or would she sit forever,
under that old oak tree.
No one to comfort her...
Not even me.

I waited there for a while,
until I finally stepped.
I ran to that girl,
I held her as she wept.

Without even thinking,
I stayed by her side.
I decided that when she returned,
I would be her guide.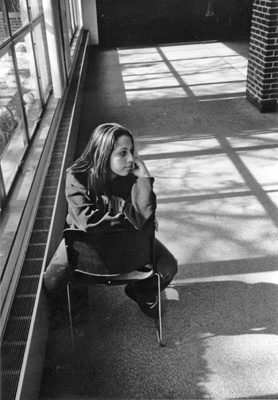 © Leighann E., Westport, MA