The Weeping Willow
July 30, 2012
Two willows lay by the water,
One beside the other.
Held by sisterly bond; so strong.

Behold! A day of mourn,
Raging; engulfing; flames gone wrong.

Through grief the weeper wept
So long; For seasons and a day.
She never met another,
As eternity passed beside her.

And never forgot her sister:
The one she loved forever.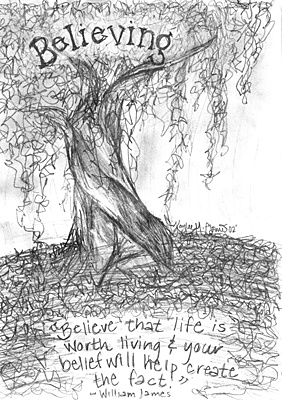 © Kaylee E., Coraopolis, PA