home sweet home
July 22, 2012
I'm in a dark place
The clouds have fallen forming the cold barren snow
The flowers are drained from color
Happiness in children's eyes has not been evident for years.
Homeless people wander the streets because no one can face their homes.
Animals are scrounging for any scraps of food
The more people that I pass by in the street, they cower in fear and another bruise penetrates their skin.
A dingy house appears not far from my sight,
a man stands at the door with a shotgun,
This is home, this is my world, always hurting, always real, never leaving my mind and sight.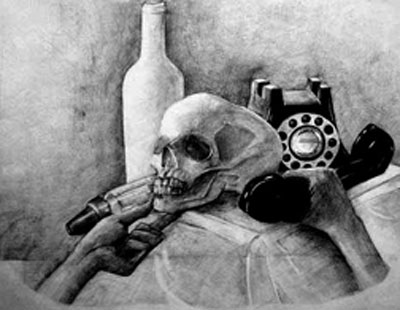 © Xiao H., Naperville, IL