The Hope of Freedom
August 2, 2012
To go high in the sky, that's what I want. To be free, to need nothing but the wind against my face, the nothingness against my body.

To fly close to the clouds, that's what I want. To feel the fluff of air between my fingers, to let it glide between my toes, but with only the sense of freedom that keeps me going.

To touch the water, that's what I want. To let the coolness chill my hands, to hover above the breeze but not fall in and be lost forever.

To be away, that's what I want. To push back the pressure, to let if fall with the rest of the world but beneath me, not beside.

To have freedom, that's all I want. To have the world in front of me, to see it open and in want, but not so much that I need to go there.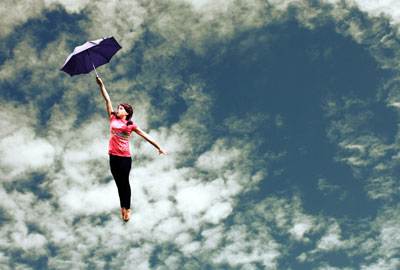 © Sandy H.