Living In All Remorse
July 22, 2012
Your bad conscience tells you no. You are afraid.
A wildfire has started in your eyes.
A door to my left, you look to your right.
Your thoughts: I could just walk away right now.
Your right foot steps slowly away. Left foot following.
Your head is down, looking at the floor, paralyzed by your past.
Your footsteps reach the edge of the door. Your right hand on your right arm turns the doorknob slowly.
I am speechless. I am drowning in disappointment. I am even inspired by your devious lies.
There is no turning back. My eyes are cold.
A tear sprints across my emotionless face.
In this one moment, you turn around.
Just one final look. Almost a glance.
So uncaring. So hurtful.
This is unbelievable. Unforgettable. Unforgivable.
Your eyes are so pale. So full of colorless color.
Your mouth moves slightly to make these few words,
"Goodbye forever. Not even after death will I see you."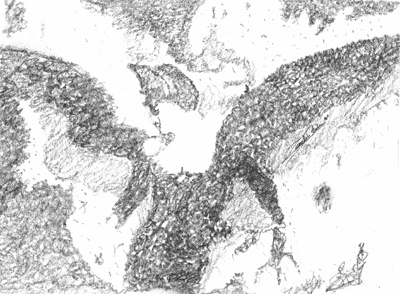 © Quentin F., Fuita, CO