I Used to be Schizophrenic, But We're Okay Now
July 22, 2012
Why do you say that?
I don't know. Sometimes I have these terrible nightmares about death turning doorknobs.
Oh, no. I thought I locked the door.
You did. Your mind is just slipping.
Slipping?
Yes. Your mind is not what it used to be. It used to be full of memory. Full of energy. You were so charismatic when you were happy.
I'm not happy?
No.
Am I sad?
No.
Am I angry?
No.
What am I?
You are malleable. Adaptable. I feel that if you saw someone dying, you wouldn't do a damned thing about it.
I beg to differ.
Well then, that would make you wrong.
Am I a liar?
No.
What's wrong with me?
Absolutely nothing. You are who you are. No one can change that. They can dispute and quarrel all they want, but that will not change who you are.
Really?
Would I lie to you?
No, you wouldn't.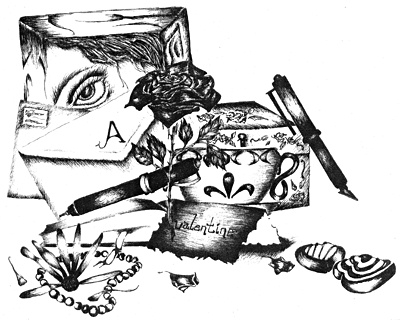 © Cara K.,Cheney, WA