To Watch It Die
July 22, 2012
The softness is gone
Eaten away by the rot inside
It's killing you
It's killing me
To watch it die this way.

It slowly grows
Poisoning everything about you
Stealing away all that was loved
And good about you
Your life is dying, and it kills me
To watch your light die with it.

Everything about you is fading away
As it burrows deeper and deeper
I want you to stay
And it digs at me that you have no say
and have to watch it die this way.

Now you're gone
And I wish you could have stayed
But maybe, perhaps, it is better this way
Because now you don't have to worry about
Watching me cry or feeling this pain
Or having to watch it die this way.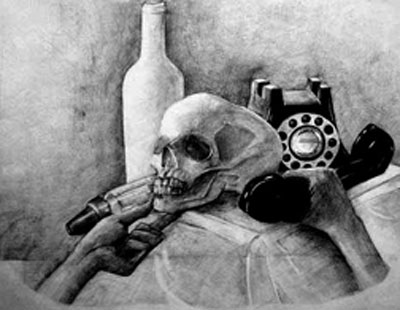 © Xiao H., Naperville, IL