Who says im perfect?
July 7, 2012
Everyone says I'm gorgeous on the inside out,
But they don't see what I see;
They don't see my flaws.
Day to day people tell me,
How helpful and smart I am.
But they don't know;
Momma says I'm toxic,
I believe her.
Every TI'me he says he loves me,
I cant help but doubt hI'm,
Who could love somebody like me?
They tell me I'm better then this,
But I cant trust them.
They don't understand why i don't trust anyone,
I can't tell them the truth,
Don't want to faced the truth.
Everyone says I'll make it far in life,
If I try.
I'm not so sure;
They tell me to believe,
To have faith in myself.
I just can't;
It's not how mommy raised me.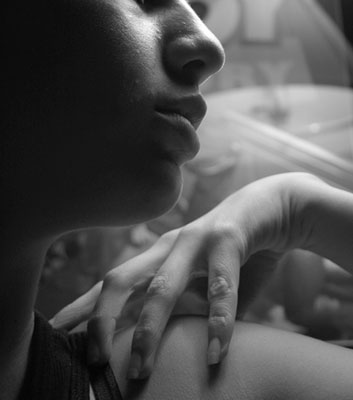 © Rebecca B., Santa Clara, CA