Being a Star
July 12, 2012
Am I a star?

A shining light?

A beautiful beacon

To the night?

I sit so high

Above the restA painted picture,

A face caressed.

Not bright enough

To light the way

But they'll surely for

My beauty stay.

I sit upon my pesestal

With nothing much to do

Blindly, I sit and wish

That I was bright as you.

For you are human

And I am not

You can blunder,

But I perfection sought.

The saddest thing

There is by far

That I can think

About being a star

Is that I'm seen in another time

And without a doubt

It will take you forever to realize

When I've finally gone out.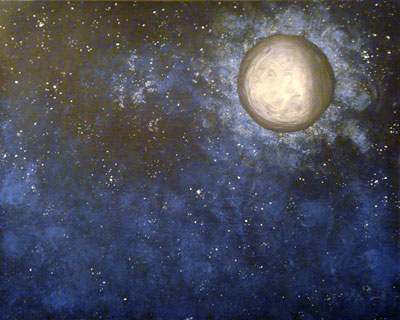 © Allison H., Vancouver, WA