The Green Dreamland
July 10, 2012
I stand in the forest,
A place surrounded by miles of tall trees,
Small insects crawling on my arms,
And the color green among the dark mahogany trunks.

And then, suddenly I step on a twig,
Cracking its middle,
Separating it into two,
Hearing the crunching of the woody plant
Like potato chips in one's mouth.

There is no one in sight,
Just me and the peaceful sounds of nature
Beavers rushing to collect nuts for the winter
Eagles flying over the high-rise mountains
And trees whistling at me so serenely

Water drips from the leaves ever so slowly
spreading onto the forest floor
Until the rain arrives and soaks everything in sight
At the pace of a tiger running towards its prey

I climb the tall trees
As birds fly by into the horizon
This sacred place cannot be disturbed by anything
It will remain a green dreamland, a forest.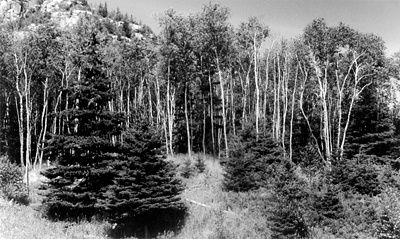 © Steve S., Marblehead, MA