Pools of Sorrow
June 8, 2012
I wish I had a heart to feel,
But mine is shattered by the night,
The pieces are as shiny as any steel,
And they reflect sorrow upon sight.

Each fragment has a piece of my soul,
Trapped within, broken and sorry,
Instead of a heart, I now have a hole,
Now mith my very life I always parry.

My soul is a pool inside each shard,
Filling them to the brim with pain,
The reflections I see, leave me scarred,
They hurt me, bringing tears like rain.

I cry for myself, and all I've lost,
How can I not, It's all I once had,
My tears tell the story of my cost,
Of a past filled purely with sad.

Tonight I look into my pools sorrow,
Crying for all the poeple I still love,
Wondering what they'll be doing tommorow,
I hope they're ok, my angels from above.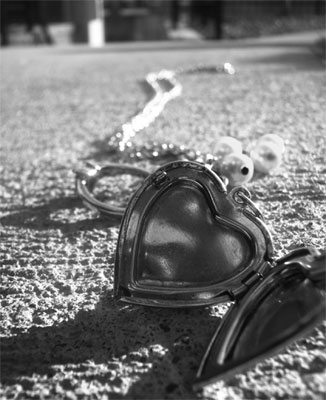 © Francesca Y., Robbinsdale, MN