Our Precious Plant
June 8, 2012
Whom:
we shared our laughter;


our food;
our flesh and blood,
did we seed-
the embryo of love
in our lonely hearts.
As time extended,
our little seed
became a plant:
we were happy.
Then:
like a flood of blue on white paper,
did tragedy strike-
and our beautiful plant grew weak.
Yet, time could go only forward,
and so,
we were forced-

to leave behind the loved:
gone, but not forgotten.
Thus, with guilt trodden
and bleeding hearts:
did we weep
the lives left for us.
Though,
the weak plant grew strong;
every now and then,
it was fruitless
to keep time-
from withering away the lonely plant.
We had no choice,
in keeping the dead living,
so,
we had to add
only another rock to our weather-worn shoulders.
Oh,
the misery and pain!
The dead make us grieve,
and age us farther
into the vortex of Time:
but gladly,
can we say;
gone, but not forgotten.
The plant grew up,
just not without the scars of its past.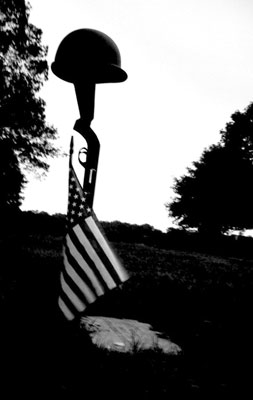 © Kristine B., Setauket, NY