A Letter about Death
July 6, 2012
Silence predominates the room, sending a piercing shot to the heart.

Only the scratch of pen against paper is heard, engraving fate into history

With ink composed of blood, and paper made of human flesh.

One soul engraved into the paper.

And one black heart the reason for the red bold words.

A candle flickers, casting a shadow upon the light-colored walls,

Its dim light darkened by the words in the letter.

The next day the sun would shine, the birds would sing, the moon would smile.

But today they are dark and silent.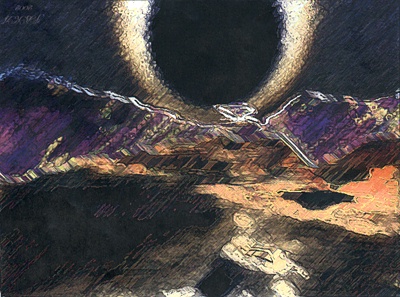 © Jason B., Colorado Springs, CO