The Judgement
July 4, 2012
She was critical of everything, never looking back,
afraid of the damage that will always be right behind her.
She was on the crescent of society, with those who judge, but cannot be judge.
It was this certain feature of hers that attracted my attention.
Her obnoxiousness is what my mother warned me to avoid before I left the nest.
In the Opera house, she criticized the works of Mozart, Chopin, Couperin and Beethoven
To a point where I did not even recognise their works, which other critics describes as sounds of
Infinite majesty. 'These works of classical music, described as sounds of infinite majesty,
Are in a way repetitive diminishing their infinity.' This phatic talk, to some, may seem tedious,
But I loved it. Why?
I walked her to Elmbank Way, where she thanked me for taking her to the Opera house.
The spark of innocence that light up in her eye left me speechless.
She kissed me on my cheek, and went inside her voluptuous house. I grinned.
While walking past the church near Elmbank Way, The priest came out as prestigiously as a Knight.
However, he ogled at me with fear. I ran to him and asked 'Good servant of God, what troubles you
at this late hour?'
He looked at me and replied 'Good Christian, why do you follow the atheist, and her evil ways?'
'She is the one I love, my soul mate. How can I go against someone I love?' I asked the priest.
'She views herself as God. How can you love someone with no morale? Those who live on the
crescent of society should never be in contact with good Christians of this world as they poison us.'
I looked at the priest firmly, assuring him I would leave this woman,
who has poisoned me with her atheism.
The next day, I went to her house to finish whatever relationship I had with the mare.
She opened the door, looking very sumptuous in her white muslin dress.
She swayed her hair and with that my beliefs were blown away with the leaves of Christianty that fell from the trees of knowledge, even before I was able to talk.
I was honest and told her my intentions of my visit.
'You came to forfeit our relationship for religion.' She summarised, and then dropped to the floor.
Like a dancing bear, she begged like a fool for me not to leave her. I told her that I was not leaving.
She stood when she heard this.
She tried to regain some of her integrity by brushing off the dirt on her dress, as she dragged me into the dark world of atheism.
The last thing I saw was the priest, standing outside the light of the church. Judging.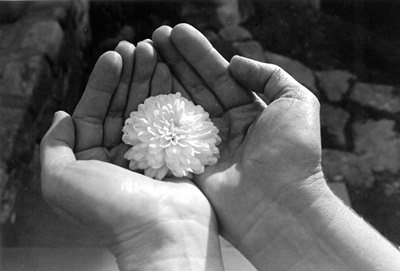 © Beth S., Marblehead, MA