A Dire Admiration
June 29, 2012
Take this token,
Ribbon if you will.
But note that this love
is no 'high' from a pill,
nor one seaking a lonesome thrill.
It's simply me loving you ill.

I am so obvious, I know,
I wear my heart wrapped around my soul,
my soul in my dreams,
on my sleeve.
And I know
you've watched me carefully,
looked away so gently.
I know you try not to believe,
our affections are true.
Here i say.
"Nations hear me through!"

Every thought,
Ration, and
Inspiration.
Coiled into
Affectionate aspiration.

Foolishly wearing my heart,
shown to nations.
Obvious, I know.
wanting,
wishing,
Hoping for you to notice,
Wondering if you ever will.

As for now,
a secret admirer I will vow,
until fate will one day allow.
For us to be together somehow.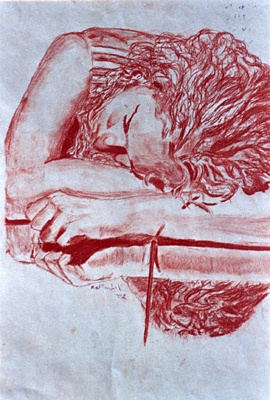 © Mark S., Kannapolis, NC