Not One To Give In
June 29, 2012
The cold blade that's pressed to my throat,
the bite of fear that catches my breath,
the way I stave off that one sour note,
because I'm not one to give in to death.

Cruel grey eyes on mine
and that sick twisted smile
remind me that I'm far from fine,
and that I wont be here in a little while.

But I know one thing he doesn't:
that I'm not so easily done in.
Even though I know the repercussions
I smile defiantly right back at him.

I WILL NOT give him the satisfaction
of seeing any of my fear.
Even if giving up has it's attraction
Everything is now crystal clear.

I smile now because I want to,
grinning right back up at him.
He's one demon I can outdo,
though my future once looked grim.

My fingers wrap around that wrist
that holds the metal to my skin,
enjoying fate's brand new twist,
Since I know now that I can win.

My arm jerks in one quick move
and now we're in reverse.
Everything that I can prove
since his future's looking worse.

My hand now holds that sharp blade,
his grey eyes filled with fear
and guess whose no longer oh-so brave
when I lean forward with a sneer.

One more thing he's not counting on
and so very far from a whim
I don't do it, I'm just gone
since I know I'm better then him.

I don't need to kill to win
as I'm no longer his possession.
All I need is to lift up my chin
since I'm one whose beat depression.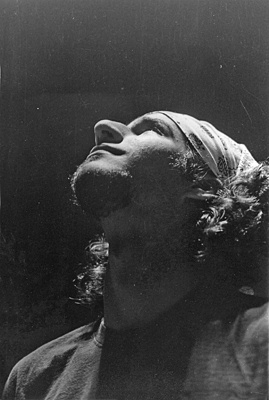 © Luke Z., Westport, MA