~Here Right Now~
June 20, 2012
It's crazy to think that in this very second- RIGHT NOW- someone is dying. Someone's cheating on their wife or vice versa. Someone's writing a suicide note. Someone just lost their daughter/son. Someone's lost their family. Someone just got diagnosed with cancer. Someone just got into a car accident. Someone's pregnant. Someone took cocaine for the first time. Someone just got abused. Someone just took ANOTHER persons life. Someone hasn't talked to their mother or father in years. Someone's harming their kid(s). Someone's LOSING their kids. Someone's in debt and getting thrown out onto the streets. Someone's signing divorce papers. [That suicide not is laying by] that someone who took their OWN life.
RIGHT THERE.
In that VERY second, someone is suffering worse than others.
ALL of that happened to people in the world.
Someone is not as lucky as you and me,
less fortunate.
In that quick second, someone's life is changed
while we're sitting here
and complaining about
how bad we have it.


Remember,
someone has it worse.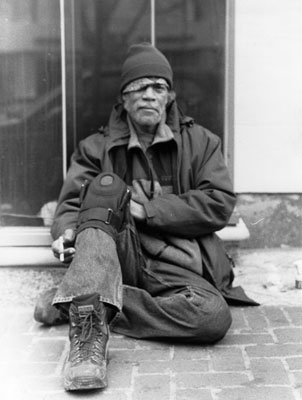 © Marie D., McLean, VA