The Quiet Creator
May 26, 2012
She is silent, yet always thinking.
Forever lost in a world of dreaming.
Thin and tall she stands, eyes brown in colour.
She is shy but polite to others.
She's a listener, not saying too much.
A voice so soft, almost too fragile to touch.
But doubt not how quick that viper tongue can strike,
No mercy shown to those victims of that bite.
Wordily melodies float through her mind.
Fans of such sounds, for her, are hard to find.
With a bleak world being the only thing she knows,
reality is the burden she tows.
With an imagination never sleeping,
to the end of time, she remains thinking.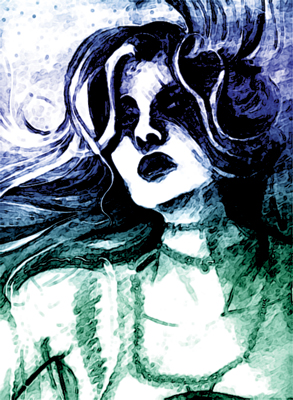 © Sindi J., Westminster, MD